A minute with Elena Christofides, author of children's books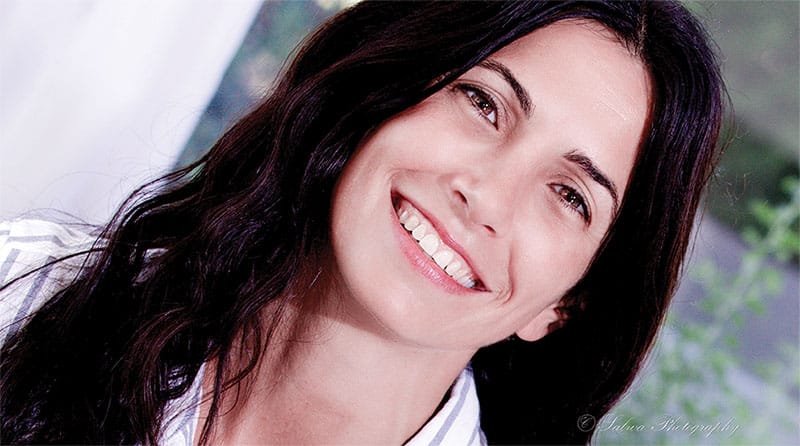 Where do you live?
I live in Engomi, Nicosia, with my partner, two children, two dogs and seven cats
Best childhood memory?
Summer at Baie du Figuier
Most frequented restaurant and absolute favorite? What food would you really like to turn your nose to?
Most popular restaurant: Two Little Chefs. Favorite Food: Roasted walnuts. I don't like: the liver
What did you eat for breakfast?
Avocado with chia seeds
Would you classify yourself as a day or night person? What is your idea of ​​the perfect evening / day?
Daytime person. Perfect day: in nature or by the sea
The best book ever read?
Power of the moment by Eckart Tolle. What I like most is the message of staying in the moment.
Favorite movie of all time?
Avatar. I love the power of nature against war. The relationship and communication of avatars with nature.
Favorite vacation destination? What is your dream trip?
Rwanda. Being in amazing nature, seeing gorillas up close and the positive energy of people and their ability to cope despite their poverty and genocide.
Dream trip: I have already taken many dream trips – Africa, Asia, South America. I would love to do more of South America and Africa.
What music are you listening to in the car at the moment?
Relaxing yoga music.
What's always in your fridge?
Fruits and vegetables.
Dream house: rural retreat or urban dwelling? Where would it be, what would it look like?
Dream house: being able to walk to the sea and be surrounded by nature like in the Maldives.
If you could pick anyone (alive or dead) to hang out with for the night, who would it be?
Nelson Mandela. I admire his strength and calm nature and could learn a lot from him.
If the world ends in 24 hours, what would you do?
Surround myself with my family and all my relatives
What is your biggest fear?
Losing the ones I love
Tell me a joke…
Politics
It's cool to be kind, Elena's recently published book is a children's book created to convey positive messages. It expresses the importance of being kind, accepting the differences of others, having compassion, listening to your heart, and practicing mindfulness and yoga. More of Elena's works can be found on her page, joyfuleverafter by Elena Christofides. She also teaches yoga and does murals (murals) for children's rooms.