Catherine Gorski O'Connor, author and illustrator of children's books, will discuss the creative and practical process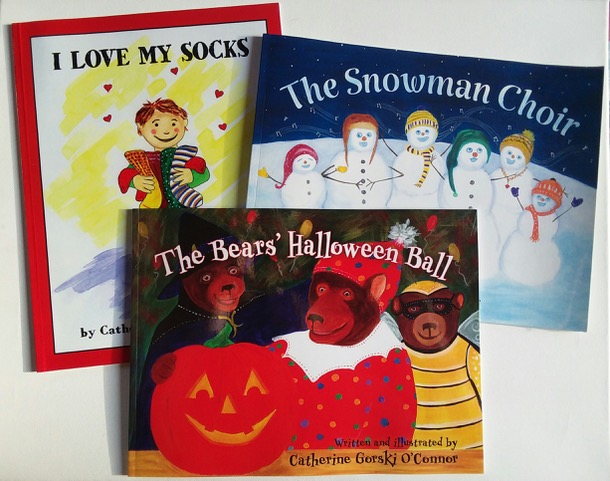 APPLETON – A smile often comes to a person's face when they remember their favorite childhood books. The genre of children's books is diverse, colorful and fun. Often, these books engage children's creative minds by using quirky, relatable characters and stories to share important life lessons and communicate meaningful messages.
Have you ever thought of writing a children's book? Maybe you like to draw and have great illustrations that crave a story to go with them?
You are invited to a free lecture focusing on the creative and practical process of writing and illustrating children's books.
The Appleton Library, located at 2916 Sennebec Road in Appleton, is hosting local children's book author and illustrator Catherine Gorski O'Connor on Tuesday, October 11, 2022 at 6:30 p.m. Gorski O'Connor will give a presentation on writing and illustrate children's books.
Catherine Gorski O'Connor lives in Appleton and has written and illustrated I love my socks, the snowman choir, and more recently The Bear Halloween Ball.
The conference is offered to the public free of charge and is a continuation of the library's Tuesday titles focusing on local artists and authors sharing their work and stories through presentations held in our library's meeting room.