Funland author Chris Lindsley will be out October 12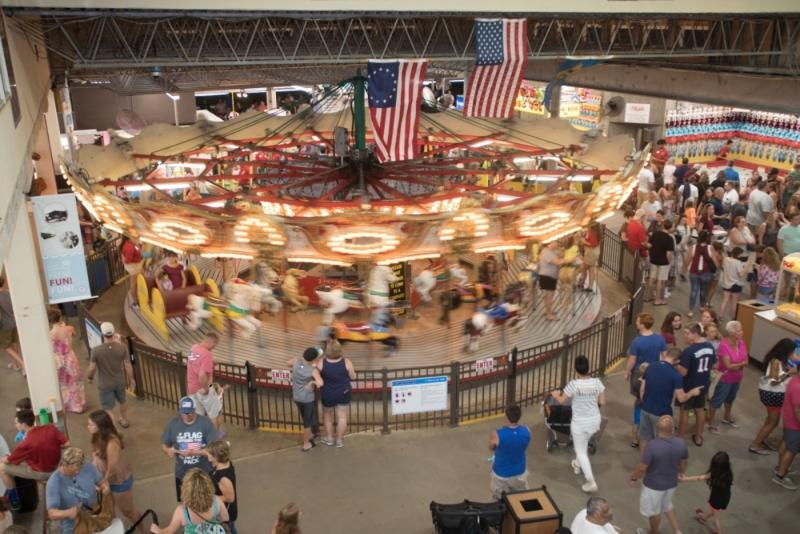 Chris Lindsley, the best-selling author of the Funland book "Land of Fun: The Story of an Old-Fashioned Amusement Park for the Ages", will be hosting two literary events on Saturday, October 12th. Both are free and open to the public.
Lindsley, who worked at Funland for six summers in high school and college, will give a presentation on the history of Funland and a question-and-answer session and book signing from 2:30 p.m. to 4 p.m. at the Public Library of Lewes.
He will be signing books from 6 p.m. to 8 p.m. at Browseabout Books in Rehoboth Beach.
"Land of Fun" is the best-selling book this summer on Browseabout. Readers will learn about the old-fashioned values ​​of Funland co-founder Al Fasnacht, who, at 90, along with his family of four generations who worked at Funland, established an institution in Rehoboth Beach with a focus on the customer experience rather than profits. Fasnacht worked more than five hours a day last summer, taking care of all the trash and recycling tasks each day and running the children's rides for 90 minutes each night.
The chapters cover topics such as the making of the Haunted Mansion, which is considered one of the best in the country; the story of the five rides older than Funland; all about Funland games; the secrets of this four-generation family business; how brothers Al and Don Fasnacht transformed the park into a family destination for people of all ages; and the future of Funland.
Each chapter ends with a personal story told by someone connected to the park, which is a testament to Funland's ability to create great memories for generations of families, and what makes the family that runs it so special.
For more information, visit www.land-of-fun.com.