Genre releases on March 15 include NIGHTMARE (Blu-ray Collector's Edition), AN AMERICAN WEREWOLF IN LONDON (4K UHD Limited Edition), THE BOY BEHIND THE DOOR (Blu-ray/DVD)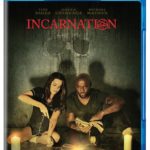 Hello dear readers! As time goes on, that means we've got another bunch of horror and sci-fi press releases debuting on Tuesday, and there's some really fun movies, new and old, featured in the offerings this week. For all the lycanthropes out there, you'll definitely want to pick up the brand new limited edition 4K version of Arrow Video. An American werewolf in Londonor if you're more in the mood for a classic cooler, then you should check out the Scream Factory Blu-ray for Nightmare. In terms of more recent horror titles, both The boy behind the door and John and the hole have gone home on multiple formats, and for those of you looking for something a little more sci-fi, Gemini Project from Well Go USA should do the trick.
Other March 15 releases include Southland Tales: Standard Special Edition, Incarnation, Monster Python and Family.
An American Werewolf in London: Limited Edition 4K (Video Arrow, 4K Ultra HD)
One of the greatest directors of the 1980s, John Landis, skillfully combines macabre horror and dark humor in the lycanthropic classic, An American Werewolf in London.
American tourists David and Jack are shot by an unidentified vicious animal while hiking in the Yorkshire Moors. David wakes up in a London hospital to find his friend dead and his life in shambles. Retreating to a beautiful nurse to recuperate, he soon experiences disturbing changes to his mind and body, undergoing a full moon transformation that will strike terror on the streets of the capital…
An American Werewolf in London had audiences screaming in laughter and recoiling in terror when it hit the cinema. Landis' film became one of the most important horror films of its decade, rightly hailed for its masterful sets, unique and unsettling atmosphere, and Rick Baker's truly groundbreaking, Oscar-winning special makeup effects. . Now newly restored and presented with an abundance of extra features, this big beast of horror can be devoured like never before…
CONTENTS OF THE 4K ULTRA HD BLU-RAY LIMITED EDITION:
New 4K restoration by Arrow Films from the original negative
4K UHD Blu-ray presentation (2160p) in Dolby Vision (HDR10 compatible)
Original uncompressed 1.0 mono and 5.1 DTS-HD Master Audio
Optional English subtitles for the deaf and hard of hearing
Commentary by filmmaker Paul Davis, Beware the Moon
Commentary by actors David Naughton and Griffin Dunne
Mark of The Beast: The Legacy of the Universal Werewolf, feature-length documentary from filmmaker Daniel Griffith, featuring interviews with John Landis, David Naughton and more
An American filmmaker in London, interview with John Landis on British cinema and his time working in Britain
I Think He's a Jew: The Werewolf's Secret, video essay by filmmaker Jon Spira about how Landis' film explores Jewish identity
The Werewolf's Call, Corin Hardy, director of The Nun, talks to writer Simon Ward about their formative experiences with Landis' film
Wares of the Wolf, featurette in which SFX artist Dan Martin and Prop Store's Tim Lawes look at some of the film's costumes and special effects artifacts
Beware the Moon, Paul Davis' acclaimed exploration feature from Landis' film that features plenty of interviews
An American Werewolf in Bob's Basement and Causing a Disturbance: Piccadilly Revisited, two 2008 featurettes filmed by Paul Davis
Making An American Werewolf in London, archival featurette of the film's production
An Interview with John Landis, archival interview with the director about the film
Makeup artist Rick Baker on An American Werewolf in London, the legendary makeup artist talks about his work on the film
I Walked with a Werewolf, archival interview with Rick Baker on Universal Horror and his Wolfman film legacy
Casting of the Hand, archival footage from Rick Baker's workshop showing the casting of David Naughton's hand
Original trailer and teaser plus TV and radio spots
Extensive image gallery with over 200 photos, posters and other ephemera
Reversible sleeve with original posters and illustrations by Graham Humphreys
Double-sided folding poster
Six double-sided reproductions of the lobby map in postcard format
Perfectly bound 60-page limited edition book with writings by Craig Ian Mann and Simon Ward, archival art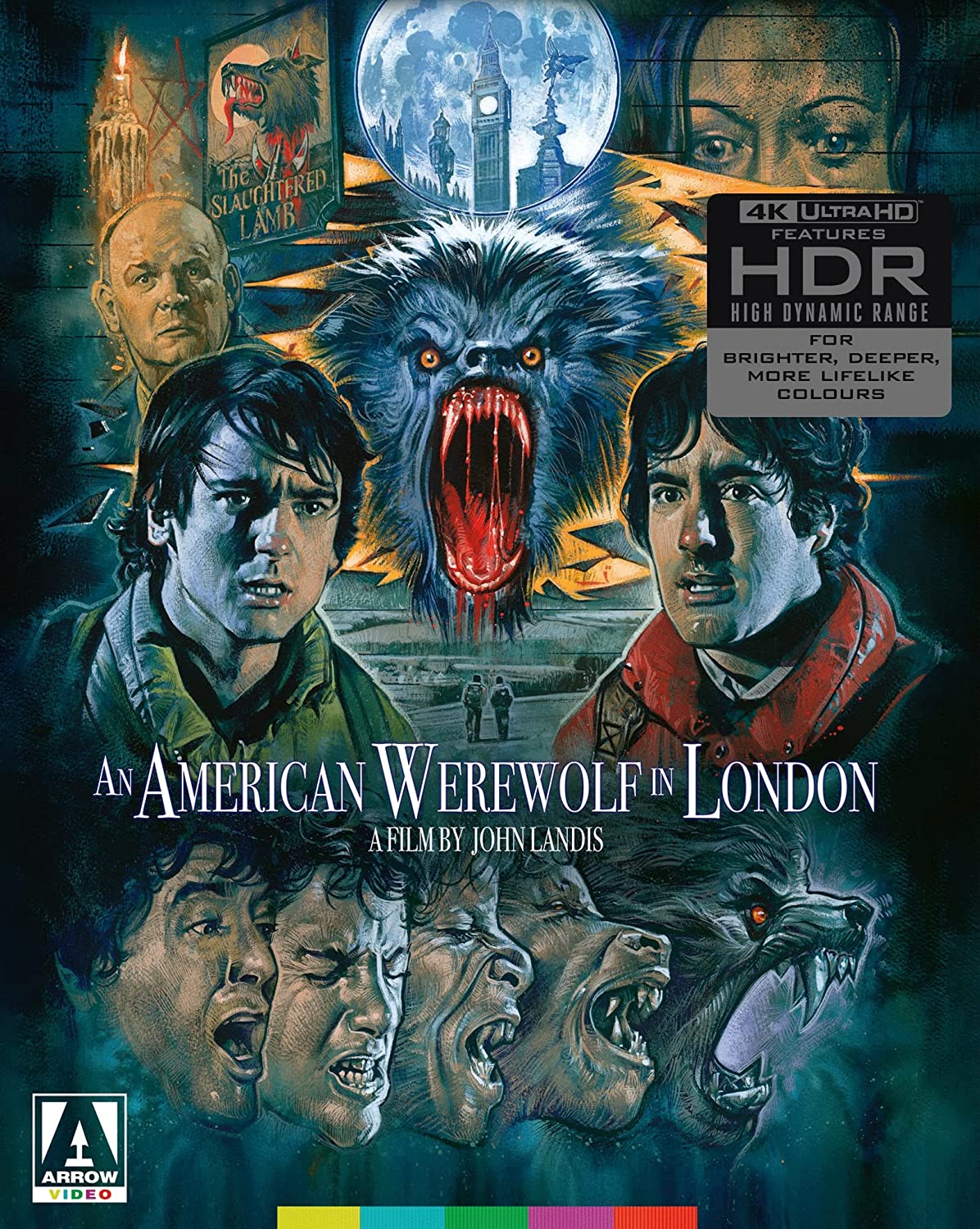 The boy behind the door (RLJE Movies, Blu-ray & DVD)
A night of unimaginable terror awaits twelve-year-old Bobby and his best friend, Kevin, when they are kidnapped on their way home from school.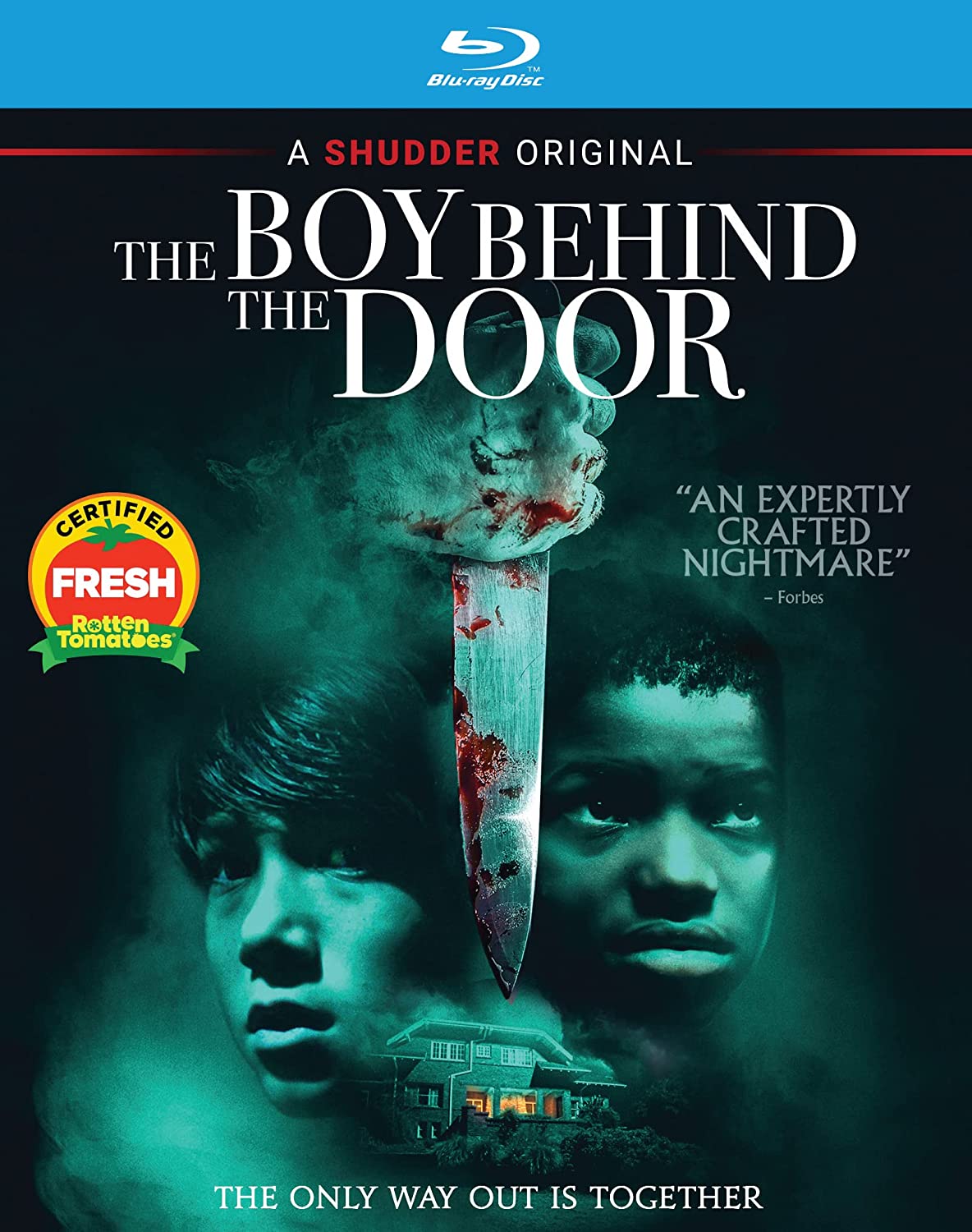 John and the hole (IFC Midnight, Blu-ray & DVD)
A desperate game of survival unfolds after 13-year-old John traps his family in a hole in the ground in this unsettling psychological thriller.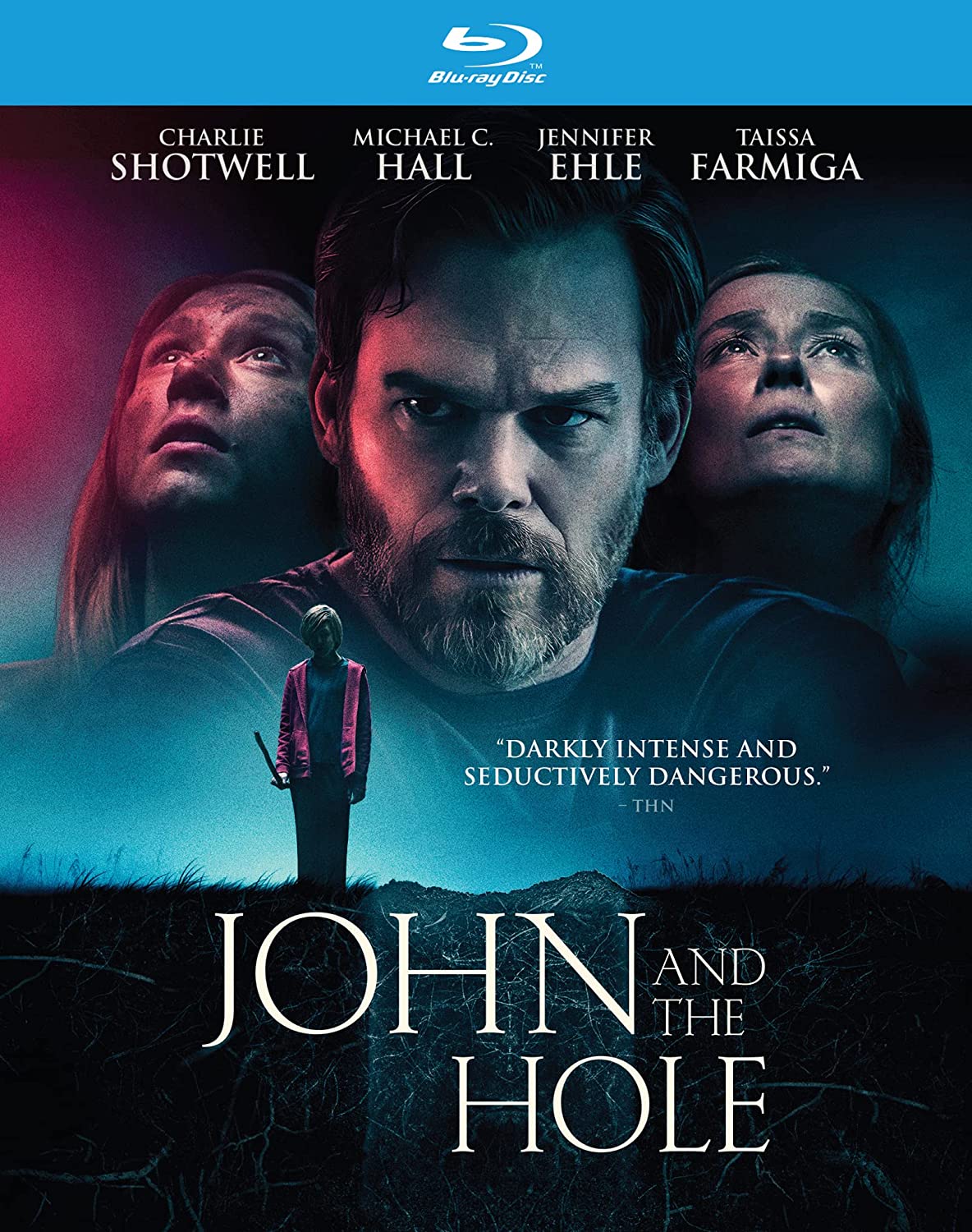 Nightmare: Collector's Edition (Scream Factory, Blu-ray)
As a child, Janet (Jennie Linden, Old Dracula) witnessed unbearable horror – her crazed mother stabbing her father to death. Now a young woman, Janet suffers from recurring nightmares that convince her that she will follow her mother to the asylum. Accompanied by her teacher, Miss Lewis (Brenda Bruce, Peeping Tom), Janet retreats to her tutor (David Knight, The Devil's Agent), who has hired the charming Grace (Moira Redmond, A Shot in the Dark) as a companion to help to calm his troubled pupil. But Janet's night terrors, amplified by the eerie, creaky old house, bring all her fears to life. Are Janet's problems all in her head…or is there some sinister force at work?
Bonus content:
2K scanning from the interpository
Audio commentary with film historian Bruce Hallenbeck
Sleepless Nights – Interview with author and film historian Kim Newman
Slice and Fright – Interview with author and film historian Jonathan Rigby
Reliving the Nightmare – Including interviews with actress Julie Samuel, continuity person Pauline Wise and focus puller Geoff Glover
Nightmare… In the Making – Including interviews with actress Jennie Linden, writer Jimmy Sangster and art director Don Mingaye, hosted by author Wayne Kinsey
Jennie Linden remembers – The full interview with actress Jennie Linden
Madhouse: Inside Hammer's Nightmare with interviews with film historians Jonathan Rigby, Kevin Lyons, Alan Barnes and John J. Johnson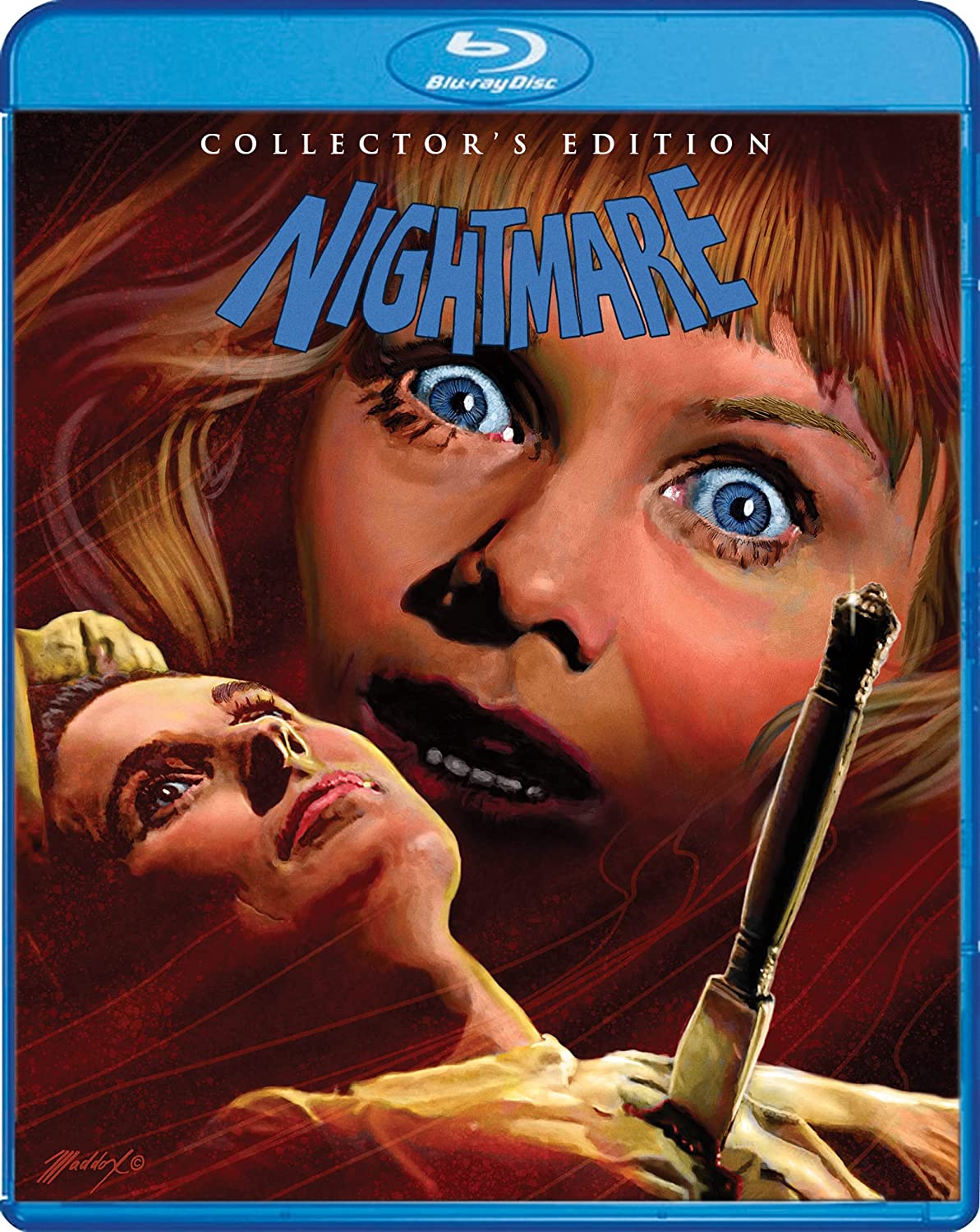 Gemini Project (Okay come on USA, Blu-ray & DVD)
After centuries of destroying Earth's resources, humanity's last chance for survival is to create a new home in space. Unfortunately, something truly unimaginable is watching, lying in wait for unwary human scouts.
ALSO AVAILABLE THIS WEEK:
Incarnation (Cinedigm, Blu-ray & DVD)
kinship (Vertical Entertainment, DVD)
python monster (ITN distribution, DVD)
Tales from the South: Standard Special Edition (Video Arrow, Blu-ray)