Talented children's book author Deontae Henderson publishes The Complaining Cheetah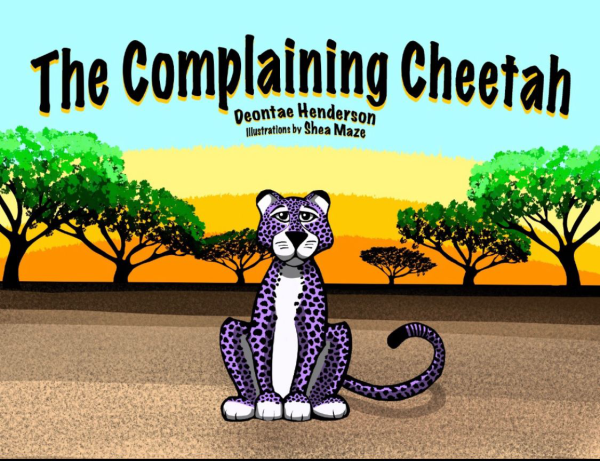 Gifted writer Deontae Henderson works with creative and innovative illustrator Shea Maze to publish 'The Complaining Cheetah', a children's book about gratitude
Deontae Henderson has put her storytelling skills to good use again with the release of a new book called The Complaining Cheetah. The author seeks to teach readers, especially children, the art of gratitude and the imperative to appreciate yourself, no matter the situation. Deontae Henderson worked with Shea Maze, who used her unique illustrations to bring the story together and convey the desired message.
"Often people complain about the things they have or don't have, but there is always someone who would love to be in your shoes. I wanted to remind people that it's okay to be yourself." – Deontae Henderson.
The world of literature has spawned thousands of creatives from different parts of the world offering content to quench the thirst of lovers of poetry, novels and other similar works. There has also been an increase in the demand for children's books and the emergence of authors seeking to teach readers real-life lessons without boring them with long texts. Therefore, Deontae Henderson aims to enhance the reading experience by using images and words to convey messages, as seen in the latest release – The Complaining Cheetah.
The Complaining Cheetah chronicles the series of events involving the main character, Chase the Cheetah, and how he learns how lucky he is, realizing he was in a position that other animals wished for. Deontae uses a little humor and multiple colorful images of unexpected and interesting representations of animals to introduce children to gratitude. The author also aims to promote the principle of self-appreciation and the uniqueness of each person, regardless of their characteristics, by introducing readers to a new animal in each page in a fun and interesting way.
The Complaining Cheetah will no doubt have children rolling around on the floor laughing as they learn gratitude through simple conversations between Chase the cheetah and other animals he encountered as he moved around complaining about his features.
The book is currently available on Amazon in Kindle and Paperback formats for interested readers around the world and you can connect with Deontae Henderson on Instagram.
Media Contact
Company Name: Smoove Edition
Contact person: Deontae Henderson
E-mail: Send an email
Country: United States
Website: amazon.com/dp/B0BCH44X8F/ref=mp_s_a_1_1?crid=1CVARWX1259RO&keywords=the+complaining+cheetah&qid=1661905350&s=books&sprefix=the+complaining+cheetah%2Caps%2C364&sr=1-1