The children's book author has Eden Prairie roots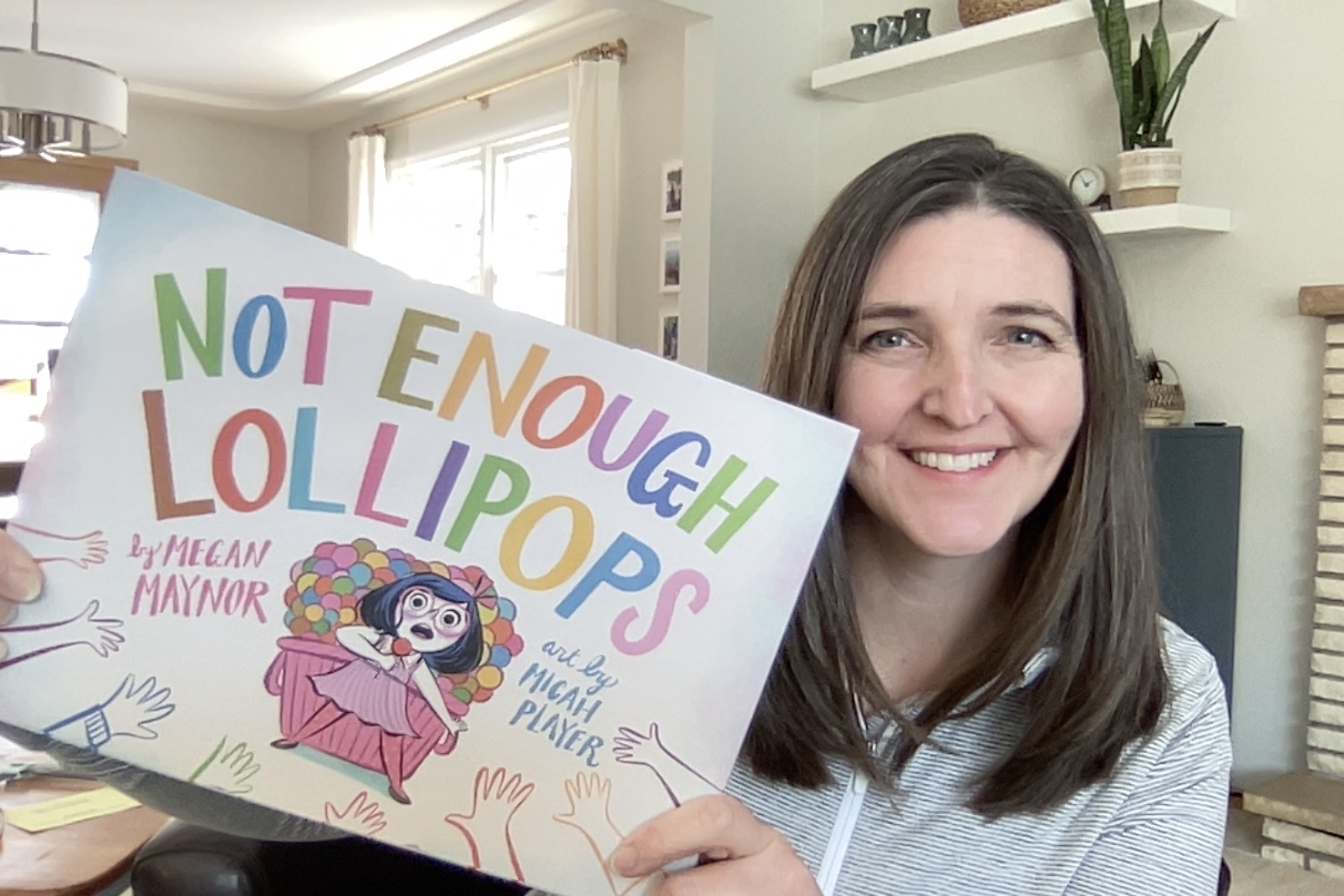 Megan Maynor's passion for writing children's books has been with her since childhood.
Maynor graduated from Eden Prairie High School in 1992, earned a degree in communications and journalism from the University of St. Thomas, and began working full-time in advertising.
Book writing continued, but only as a side project. Her priorities changed right after her first two children entered her life. It worked really well for her – being home with small children and writing picture books.
What followed was a long journey.
It took 10 years for Maynor's first book, "Ella and Penguin Stick Together", to be published in 2016. Maynor, who lives in Edina, was not surprised. "It's not uncommon," said Maynor, who now has three children. "Sometimes it just takes that long."
Her seventh book, "Not Enough Lollipops," was released in February.
For this year's Minnesota Book Awards, Maynor is a finalist in the Children's Literature category for her book "Henry at Home," illustrated by Alea Marley. Four books are in the running. The winners will be announced at a ceremony on April 26.
EPLN caught up with Maynor to talk about his journey as a children's book writer.
The support network
Maynor credits the Loft Literary Center (TLLC) in the Twin Cities, where she took classes. It was fundamental for her.
"I was learning the ropes and also connecting with other people working on children's literature," Maynor said.
She developed her writing skills and learned how the industry works at the Loft.
Maynor compares TLLC to having a critiquing and comforting group. "You get feedback, and that really helped me a lot," she said. Additionally, Maynor finds the group members to be reassuringly supportive "when you start racking up rejection."
Maynor also relies on a few editors and a literary agent she hires when something she writes is ready to be a book. They have all worked hard for years to build a strong relationship with each other and enjoy working together.
"With a relationship developed over the years, you come in with confidence that you won't have any communication barriers," she said with conviction.
A direct line to writers at various publishers is a unique service Maynor receives from his literary agent. They know the type of articles publishers need at any given time. She thinks this information is useful to her.
Maynor's literary agent "is in the game, a partner in your work and alerts me to a good time to move forward on a project." According to her, it is very important to succeed.
Deliverables
One such achievement is her current book, "Not Enough Lollipops." Although the book is written for small children, the message it delivers is relevant for adults. It addresses the issue of false insecurity in our community.
"How we behave when we think there's not enough," Maynor said, articulating his thought process. "That's the theme I want people to infer from a simple picture book."
But she didn't want to hit them over the head with that.
To attract children, she imagined the role a lollipop would play in her book. It's colorful, and it excites young children.
Not to tell the whole story, the book is about a raffle for lollipops at an elementary school and the uncertainty among the children about how many winners of the raffle and how many might not.
Engage Readers
Readers will have the chance to meet Maynor at the launch of her book "Not Enough Lollipops" at 1 p.m. on Sunday, February 27 at Lake Monster Brewing, 550 Vandalia St., St. Paul, with jazz music from The 4 Tones. Book sales are handled by Red Balloon Books.
St. Paul's mask mandate has been lifted. Lake Monster Brewing encourages people to always wear masks while there.
Maynor will also be hosting an online book launch at 6 p.m. on Wednesday, March 2, featuring illustrator Micah Player. It is hosted by Wild Rumpus Books. Registration is free but required.
Editor's Note: Vijay Dixit sits on the EPLN Board of Directors and is an EPLN contributor. Vijay is also the founder and president of the Shreya R. Dixit Memorial Foundation (www.shreyadixit.org), a 501-c-3, creating distraction-free communities.
Subscribe to get EPLN delivered to your inbox for FREE!